Richard Baxter, DMD, MS
with Megan Musso, MA, CCC-SLP, Lauren Hughes, MS, CCC-SLP, Lisa Lahey, RN, IBCLC, Paula Fabbie, RDH, BS, COM, Marty Lovvorn, DC, and Michelle Emanuel, OTR/L, NBCR, CST
Common, yet little understood, tongue-ties can lead to a myriad of problems, including difficulty when nursing, speaking or eating. In the most crucial and formative parts of children's lives, tongue-ties have a significant effect on their well-being. Many parents and professionals alike want to know what can be done, and how best to treat these patients and families.
And now, there are answers.
Tongue-Tied: How a Tiny String Under the Tongue Impacts Nursing, Feeding, Speech, and More is an exhaustive and informative guide to this misunderstood affliction. Along with a team of medical specialists, author Dr. Richard Baxter demystifies tongue-ties and spells out how this condition can be treated comprehensively, safely and comfortably.
Starting with a broad history of tongue-ties, this invaluable guide covers 21st-century assessment techniques and treatment options available for tethered oral tissues.
Various accounts of patient challenges and victories are prominently featured as well. With the proper diagnosis and treatment, tethered oral tissues can be released with minimal discomfort, resulting in improvements during nursing, speaking, and feeding, while also reducing the incidence of dental issues, headaches, and even neck pain for children through adults.
Aimed at both parents and professionals, Tongue-Tied encourages those affected while providing reassuring and valuable information. Dr. Baxter and his qualified team have pooled their expertise to make a difference in the lives of people.
All proceeds from the book will be given away to charity.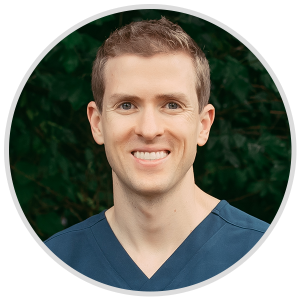 Dr. Richard Baxter is a board-certified pediatric dentist and board-certified laser surgeon. He is a nationally recognized speaker on tongue-ties, and author of the Amazon.com Bestselling book Tongue-Tied: How a Tiny String Under the Tongue Impacts Nursing, Speech, Feeding, and More. He is passionate about educating parents and healthcare practitioners about the effects a tongue-tie can have throughout the lifespan. He lives in Birmingham, AL with his wife, Tara, their four-year-old old girls, Hannah and Noelle, and infant Molly. He is the founder and owner of the Alabama Tongue-Tie Center where he uses the CO2 laser to release oral restrictions that are causing nursing, speech, dental, sleep and feeding issues. He had a tongue-tie himself, and all three of his girls were treated for tongue and lip-tie at birth, so for him, this field is a personal one. In his free time, he enjoys spending time with his family and outdoor activities. He serves as an elder at his church and is on the board of Reach the Rest, a global missions organization. Dr. Baxter also participates in many overseas dental mission trips. He is currently working on several research and educational projects related to tongue-ties.
What Experts are Saying About Tongue-Tied
Martin A. Kaplan DMD, DABLS – Pediatric Dentist and Director of Laser Dental Surgery for the American Board of Laser Surgery
Dr. Baxter and his co-authors have done a remarkable job of tying together all of the current information on tethered oral tissues and their health impact in one place. This publication is the missing link and will help all of us who are involved in comprehensive patient care from newborns through underdiagnosed adults. Great job,…
Scott A. Siegel, MD, DDS, FACS, FICS, FAAP, DABLS – Oral and Maxillofacial Surgeon and Pioneer of Laser Lip- and Tongue-Tie Surgery
As a surgical specialist and clinical researcher in the area of tethered oral tissues for close to 20 years, I have been waiting for a comprehensive text of this subject. Tongue-Tied is both a welcome addition and long overdue. It should serve as a concise guide for professionals as well as families seeking further knowledge…
Melanie Potock, MA, CCC-SLP – Author of Adventures in Veggieland and co-author of Raising a Healthy Happy Eater
How refreshing to have a resource for parents and professionals based on clinical expertise and current research! Tongue-Tied is a straight-forward, no-nonsense approach to the influence of tethered oral tissues on both speech and feeding development.
Autumn R. Henning, MS, CCC-SLP, COM – Founder, TOTS Training
Tongue-Tied is a revolutionary resource for parents, patients, and professionals alike. Such a detailed, comprehensive, and research-based resource has not existed until now! As a speech- language pathologist and certified orofacial myologist, this will be on the top shelf of my library and will be a resource I recommend to my colleagues, patients, and students.…
Larry Kotlow, DDS – Pioneer and World-Renowned Expert on Tethered Oral Tissues
There can be no greater feeling than to see that I have been able to stimulate individuals like Dr. Baxter to add to the body of knowledge needed to educate the healthcare community as well as parents on the need to have tethered oral tissues evaluated for the many potential problems related to the tongue,…
Greg Notestine, DDS, AAACD – Founding Member and Past Director, International Affiliation of Tongue-Tie Professionals (IATP)
Having examined and treated newborns to adults with oral restrictions since the early 1980s, I have never seen such a complete and thorough study of the subject. Dr. Baxter has covered it all! His own personal experience was a great motivator to make this book a must-read for parents, physicians, dentists, lactation consultants, and therapists…