It's been a whole year since Tongue-Tied was released (born) after a year-long gestation. We have been so blessed by the many supporters both parents and professionals that made this project possible. Our goal is to help as many people as we can who are struggling with tongue and lip-tie issues.
We have been a Bestselling book on Amazon for a whole year in Pediatric Dentistry, and have even been the #1 Bestseller in tougher categories like Parenting Babies and Toddlers, Speech and Audiology, Children's Health, and more.
We would have never dreamed that this book would reach such a vast and global audience, and has been sold in over 20 different counties. We are truly blessed and thankful for the opportunity to help children and families all over the globe.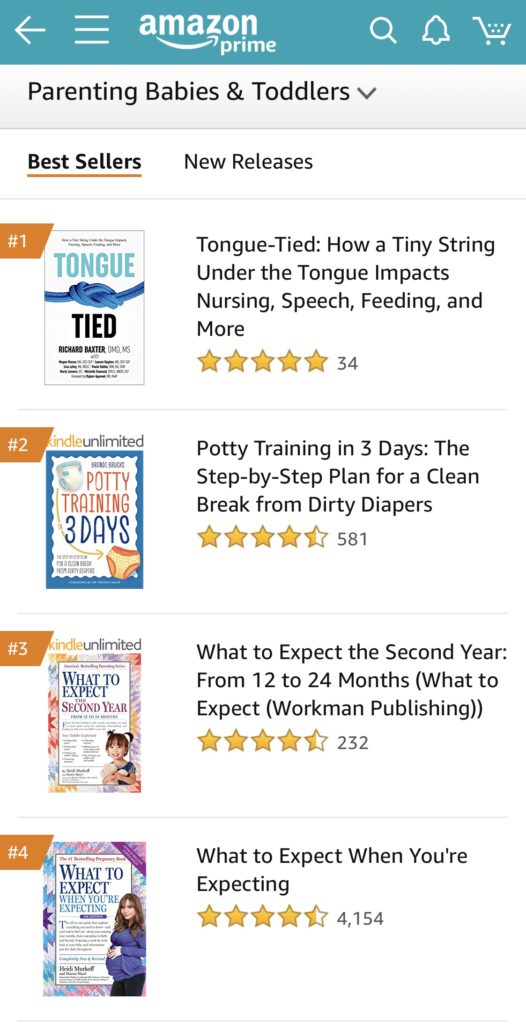 We want to be a blessing in return to those around the world who are in dire poverty and suffering from things that those of us in developing countries take for granted like clean water and freedom from preventable diseases like diarrhea.
We have patterned with Neverthrist Water to provide clean water in Chad, Cambodia, and Uganda to people who travel for hours each day to fetch dirty water.
Those families can now access clean water from a well in their community with a hand pump that is free of disease, clear instead of brown, and much closer to their homes so they can focus on other tasks and enjoy being around family.
Neverthirst works through the local churches in those areas to give life and hope to people; they give Living Water in addition to clean water. We are thankful for their partnership and thankful that the royalties from the book can be used in a sustainable and impactful way.
I am thankful for the co-authors who helped me with the project and had faith that it could be completed! Thank you, Megan, Lauren, Lisa, Paula, Marty, Michelle, and Rajeev. I know often people say "Baxter's" book, but this achievement belongs just as much to you, as it does to me, so thank you again!
And any negative press or misunderstood ideas, they attribute to me too, so at least they leave you out of that!
I hope this book's audience will continue to grow and spread awareness of this condition which is so common and causes so much needless suffering for mothers with painful nursing and have to give up breastfeeding, babies who can't eat and gain weight and are uncomfortable, children who can't swallow well, breathe poorly, and suffer from poor confidence due to unintelligible speech.
When such a simple remedy (done correctly and fully) paired with proper therapy can have such a big impact, we need to let families who are struggling know there is an answer that is better than "just give it time," "suck it up," and "all babies/kids are like that." We need an answer that is better than giving Zantac and gripe water for babies who swallow too much air and teaching kids to compensate when they can thrive instead.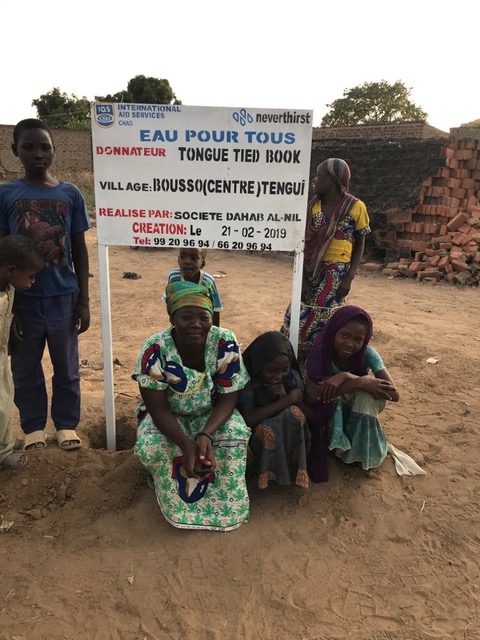 If you'd like to purchase bulk copies of the book, we have streamlined that process with our new website and the subpage TongueTiedBook.com where you can order 25+ copies at a time for $10 each. For the One Year Anniversary of the book, we're putting the Kindle version on sale for $1 for a week. Encourage families and professionals to read and learn more about oral restrictions through your social networks, please!
Thank you again for your support, and we are thankful for each one of you!
Richard