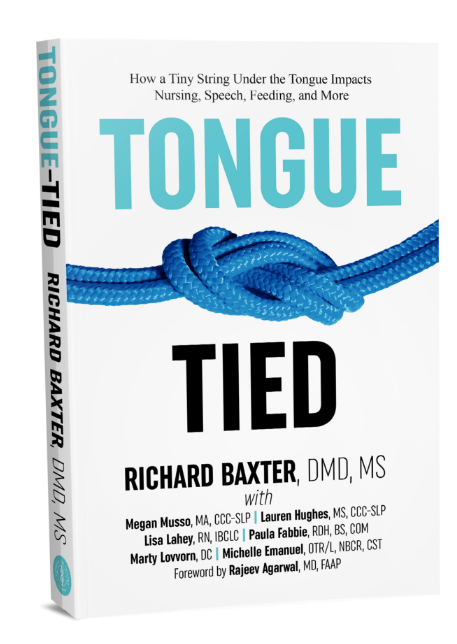 Free Digital Access
for Professionals
Tongue- and lip-ties are far too treatable for any family to battle the struggles they can cause. That's why we want to join forces with you to help as many patients as possible.
To accelerate this mission, I'm giving my best-selling book away for free to any professional eager to learn about diagnosing and treating oral restrictions.
In your corner,
Richard
We'll send you a few other emails with helpful information about treating patients with oral restrictions. If you don't find it helpful, you can unsubscribe anytime.
Get up-to-date information
on tongue- and lip-ties.
You want the very best for the patients you serve, so when you suspect a problem you were never trained to solve, like a tongue- or lip-tie, it's frustrating.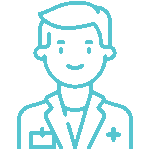 Diagnose
Learn to recognize signs of an oral
restriction (even those that are hidden).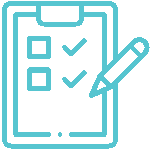 Refer
Know precisely what to do
when you suspect a problem.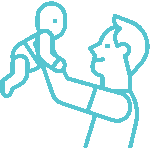 Treat
Explore what it would take to
treat patients in your practice.
Here's what you'll find inside.
An exhaustive and informative guide to a misunderstood condition.
Section 1: Nursing
Chapter 3: Tongue-Ties and Babies
Chapter 4: The Role of the Lactation Consultant
Chapter 5: The Release Provider's Assessment
Chapter 6: Compassionate Care
Chapter 7: Releasing a Tongue-Tie
Chapter 8: After the Procedure
Chapter 9: The Research
Section 2: Feeding
Chapter 10: A Brief Overview of Feeding
Chapter 11: Liquid Feeding (Bottles, Cups, and Straws)
Chapter 12: Purees
Chapter 13: Solids
Chapter 14: Evaluation, Release, and Aftercare for Children
Chapter 15: The Research
Section 3: Speech
Chapter 16: How Do We Produce Speech?
Chapter 17: Tongue-Ties and Speech
Chapter 18: The Research
Section 4: More Issues
Chapter 19: Tonsils, Adenoids, and Tubes, Oh My!
Chapter 20: Sleep and Airway Issues
Chapter 21: Dental Issues
Chapter 22: Additional Associations with Tongue-Tie
Chapter 23: Myofunctional Therapy
Chapter 24: Chiropractic Care
Chapter 25: Bodywork, Neurodevelopment, and TummyTime!
Chapter 26: Adults
Section 5: What Now?
Chapter 27: Choosing a Provider
Chapter 28: Conclusions and Best Practices
Chapter 29: Case Studies
Chapter 30: Next Steps For Professionals
Greg Notestine, DDS
Founding Member and Past Director, International Affiliation of Tongue-Tie Professionals (IATP)
Having examined and treated newborns to adults with oral restrictions since the early 1980s, I have never seen such a complete and thorough study of the subject. Dr. Baxter has covered it all! His own personal experience was a great motivator to make this book a must-read for parents, physicians, dentists, lactation consultants, and therapists.
Melanie Potock, MA, CCC-SLP
Author of Adventures in Veggieland and co-author of Raising a Healthy Happy Eater
How refreshing to have a resource for parents and professionals based on clinical expertise and current research! Tongue-Tied is a straight-forward, no-nonsense approach to the influence of tethered oral tissues on both speech and feeding development.
Scott A. Siegel, MD, DDS, FACS, FICS, FAAP, DABLS
Oral and Maxillofacial Surgeon and Pioneer of Laser Lip- and Tongue-Tie Surgery
As a surgical specialist and clinical researcher in the area of tethered oral tissues for close to 20 years, I have been waiting for a comprehensive text of this subject. Tongue-Tied is both a welcome addition and long overdue. It should serve as a concise guide for professionals as well as families seeking further knowledge.
Autumn R. Henning, MS, CCC-SLP, COM
Tongue-Tied is a revolutionary resource for parents, patients, and professionals alike. Such a detailed, comprehensive, and research-based resource has not existed until now! As a speech-language pathologist and certified orofacial myologist, this will be on the top shelf of my library and will be a resource I recommend to my colleagues, patients, and students.
Larry Kotlow, DDS
Pioneer and World-Renowned Expert on Tethered Oral Tissues
There can be no greater feeling than to see that I have been able to stimulate individuals like Dr. Baxter to add to the body of knowledge needed to educate the healthcare community as well as parents on the need to have tethered oral tissues evaluated for the many potential problems related to the tongue.
Martin A. Kaplan, DMD, DABLS
Pediatric Dentist and Director of Laser Dental Surgery for the American Board of Laser Surgery
Dr. Baxter and his co-authors have done a remarkable job of tying together all of the current information on tethered oral tissues and their health impact in one place. This publication is the missing link and will help all of us who are involved in comprehensive patient care from newborns through underdiagnosed adults.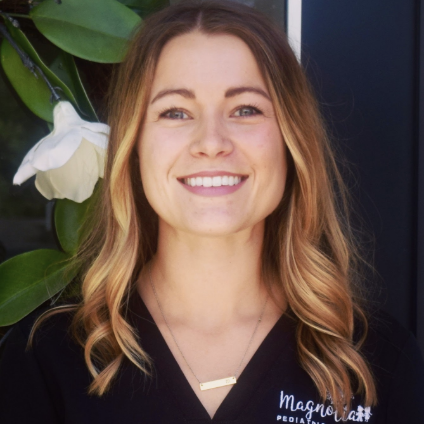 READ BIO
Megan Musso is a certified and licensed Speech-Language Pathologist and the founder and owner of Magnolia Pediatric Therapy in Lake Charles, Louisiana. Since receiving both her bachelor's and master's degrees from Louisiana State University, she has pursued her passion for pediatric feeding and early intervention. Megan specializes in treating feeding disorders in infants and children with tethered oral tissues, medically fragile infants, adolescents with special needs, and normally developing children. In her spare time, Megan enjoys a good cup of coffee, traveling with her husband, and coaching track and field at Barbe High School.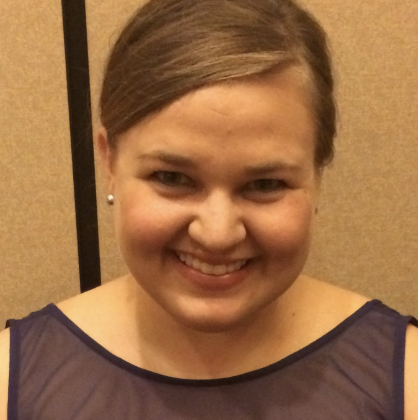 Lauren Hughes, MS, CCC-SLP
READ BIO
Lauren Hughes is a certified Speech-Language Pathologist and owner of Expressions Pediatric Therapy in Birmingham, AL. She received her master's degree from the University of Southern Mississippi and has pursued training to further her understanding of feeding, oral motor, speech, and language disorders to provide the best quality services for her clients. In her free time, Lauren enjoys reading, spending time with friends, watching good movies, and traveling to new places.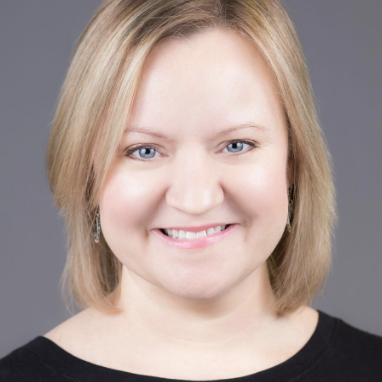 READ BIO
Lisa has worked in maternal/child health as a registered nurse and lactation consultant for 22 years. An IBCLC for 19 years, Lisa has a special interest in tethered oral tissues and myofunctional therapy, and completed many trainings and courses. Not only does she provide lactation consults and holistic modalities for complex breastfeeding issues in her private practice, Advanced Breastfeeding Care, but she also provides myofunctional assessment and therapy to babies, children and adults in a functional orthodontic office in Indianapolis, IN. Lisa co-teaches an IBCLC Master Class on tie assessment and oral rehabilitation. She enjoys traveling with her husband and her five children to National Parks to unplug and enjoy nature.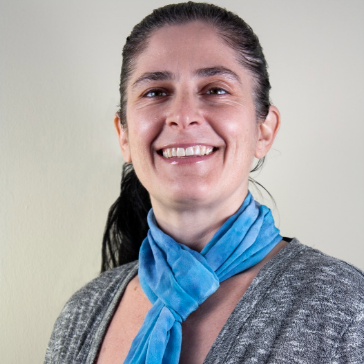 Michelle Emanuel, OTR/L, NBCR, CST, CIMI, RYT200
READ BIO
Michelle is a neonatal/pediatric occupational therapist, national board certified reflexologist, certified craniosacral therapist, certified infant massage instructor, and a registered yoga teacher specializing in the precrawling infant. For 17 years, she worked at Cincinnati Children's Hospital Medical Center, in both inpatient/NICU and outpatient/development. During this time, Michelle developed the TummyTime!™ Method (TTM) to address infant motor challenges. She travels extensively, teaching, mentoring and certifying professionals in her method, as well as collaborating and co-teaching with other tethered oral tissues (TOTs) professionals. She shares her expertise as a member of the teaching staff for the Academy of Orofacial Myofunctional Therapy and is in full-time private practice, evaluating and treating babies with cranial nerve dysfunction (CND), TOTs and oral motor/developmental concerns. Michelle lives in Cincinnati with her two high school-age daughters and her son, who is in college.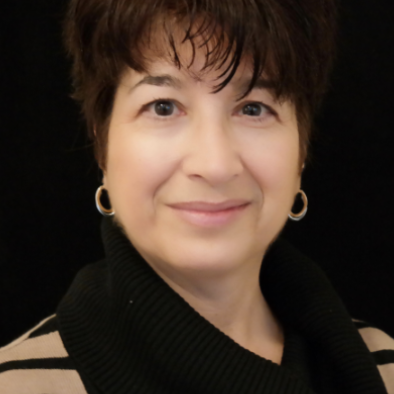 Paula Fabbie, RDH, BS, COM
READ BIO
Paula Fabbie, RDH, BS, COM (board-certified orofacial myologist) consults, lectures, and writes articles on orofacial myofunctional disorders (OMDs) and how they impact overall health and sleep. Paula offers a unique perspective on time-proven oral rest posture principles combined with evidenced-based science to assist her patients in achieving myofunctional goals and functional breathing. She operates Paula Fabbie, LLC, where she provides myofunctional services.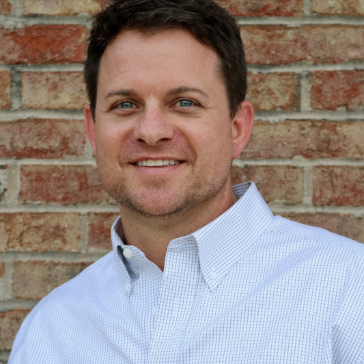 READ BIO
Dr. Marty Lovvorn is the founder and lead Gonstead doctor of Precision Chiropractic of Alabama. Dr. Lovvorn is a graduate of Auburn University (B.S.) and Life University (D.C.). He is dedicated to specializing in the world-renowned Gonstead Technique and focuses on pediatric development, pregnancy and prenatal care, athletic injury recovery, and adult health. He is passionate about making a lasting impact through the education and application of principled chiropractic care. Dr. Lovvorn, his wife, and two children live in Birmingham, AL, where they enjoy outdoor recreational activities and family time.
Download your free copy.
Common, yet little understood, tethered oral tissues can lead to a myriad of problems infants, children, and adults, including difficulty when nursing, speaking, or eating. As a professional who cares, you want to help. This book gives you a running start.
Oops! We could not locate your form.